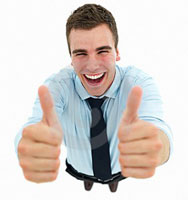 Erectile dysfunction or sexual dysfunction is generally defined as the inability to achieve and maintain an erection sufficient, fully-fledged sexual sueičiai perform. Erectile disorders come in many forms, but most often it is too long erection, painful erection or the inability to experience ejaculation, priešankstinė ejaculation and so on. When erectile dysfunction is a systemic issue, it touches on very sensitive man self-esteem, satisfaction with sex life, worsens the quality of interpersonal relations. In addition, erectile impairment could be an indication of other natural or emotional disturbance, which must also be observed treatment.
Erectile dysfunction may occur for various reasons:
Metabolic causes: diabetes.
Vascular: atherosclerosis, hypertension, stroke.
Neurological: stroke, Parkinson's disease, multiple sclerosis.
Surgery: prostate cancer, bladder cancer, as the faulty sexual nervous system.
Medication: tricyclic antidepressants, SSRI anti-depressants, beta-blockers, alpha-blockers.
Psychological factors: depression, sexual abuse, and performance anxiety.
The illegal drug use and smoking.
Alcohol abuse can reduce testosterone levels and thus reduce libido.
Low certain sex hormones may influence the level of reduced libido.
an erection occur and maintain the human body has to go through certain physiological stages of preparation. Excitement is the first step that occurs in the brain, resulting in a visual, touch, hearing, smell, feeling and thinking. Next the brain that signal by the nervous system, which is responsible for activating blood circulation in the penis. The blood vessels that support the penis erection penis, which received a signal from the nervous system to relax and allows more blood priplūsti. Disruption of the balance between the physiological processes occur erectile dysfunction.
However, erectile dysfunction can cause not only physical factors. They are often – prolonged stress, anxiety and fatigue. Impotence is often a symptom of depression side. Emotion you feel /express your sexual partner may also have a lot of influence – malice, resentment, hostility, resentment or too little interest in your partner can be a cause of disturbance.
Treatment of auricular acupuncture

Erectile dysfunction treatment Chinese acupuncture has been successful for hundreds of years. Auricular acupuncture during ear in biologically active points are stimulated by needles or laser light. Number stimulation helps restore mental balance, impaired organ function, facilitates and prolongs erections. The treatment is characterized by high efficiency, improved erections observed already after the first sessions. In addition, this procedure removes mental stress, anxiety, depression and other emotional nature problems.

The recommended number of auricular acupuncture is an individual, but the best results are seen during procedure 1-2 times a week for 3 consecutive weeks. Disruption after the recommended 1 Maintenance treatment session once a month. Treatment results are long lasting. To guard against this disorder in the future may help healthy and balanced lifestyle:

The amount of alcohol consumption.
getting rid of smoking.
Regular sports.
Reduced stress experience.
Sufficient sleep.
Suitable for coping with anxiety and depression.
A regular health care.

& Nbsp;